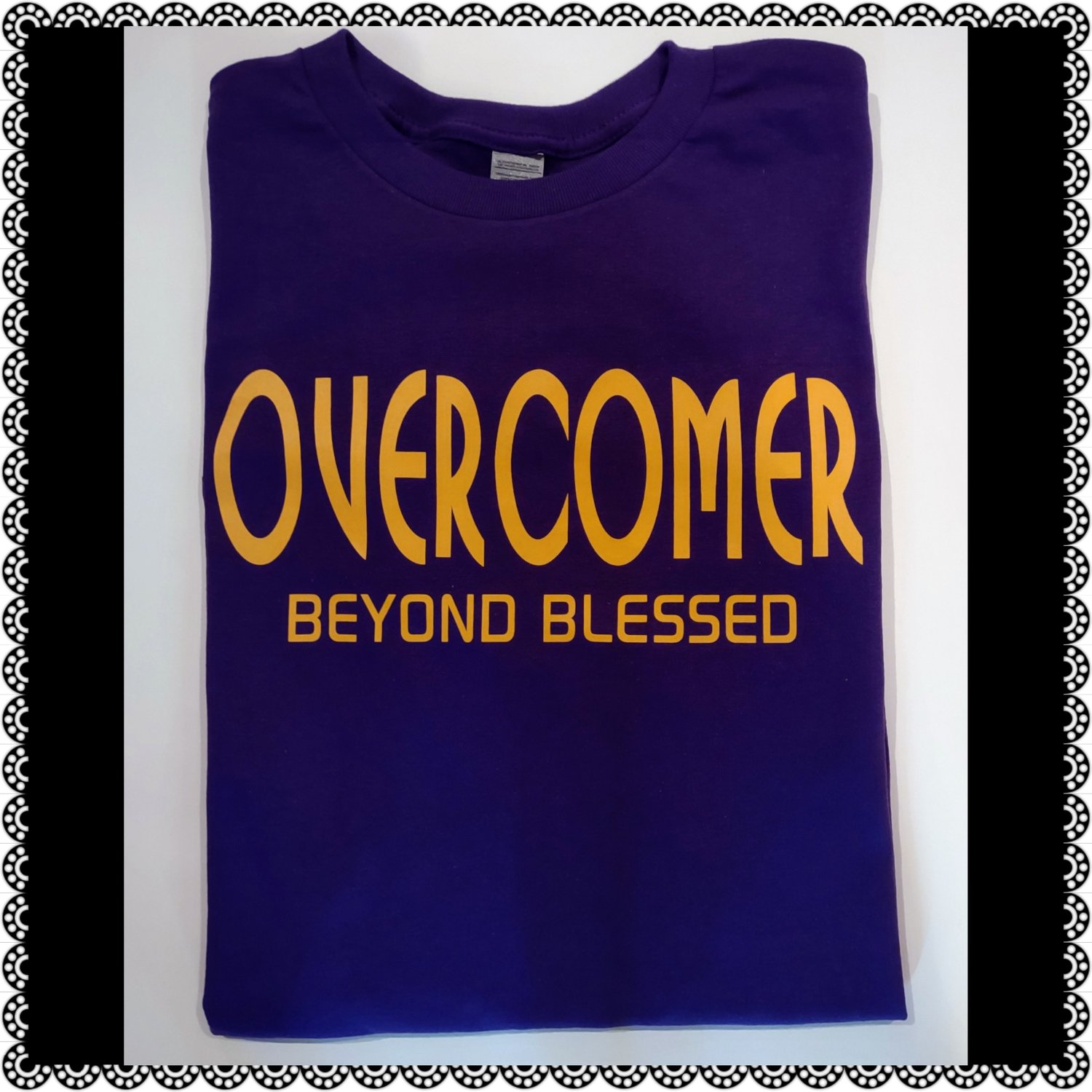 OVERCOMER BEYOND BLESSED TEE
Overcome & Persevere
Overcomer Beyond Blessed Tee. 100% soft cotton. Purple/Golden, Black Shirt/Golden Design. Please allow 3-5 days for shipping.
One Who Gains Strength By Overcoming Obstacles Possesses The Only Strength Which Can Overcome Adversity.
A Diamond Earns It's Sparkle From The Pressure It Endures.
Beautiful Souls Are Shaped By Ugly Experiences.
OVERCOMER!!