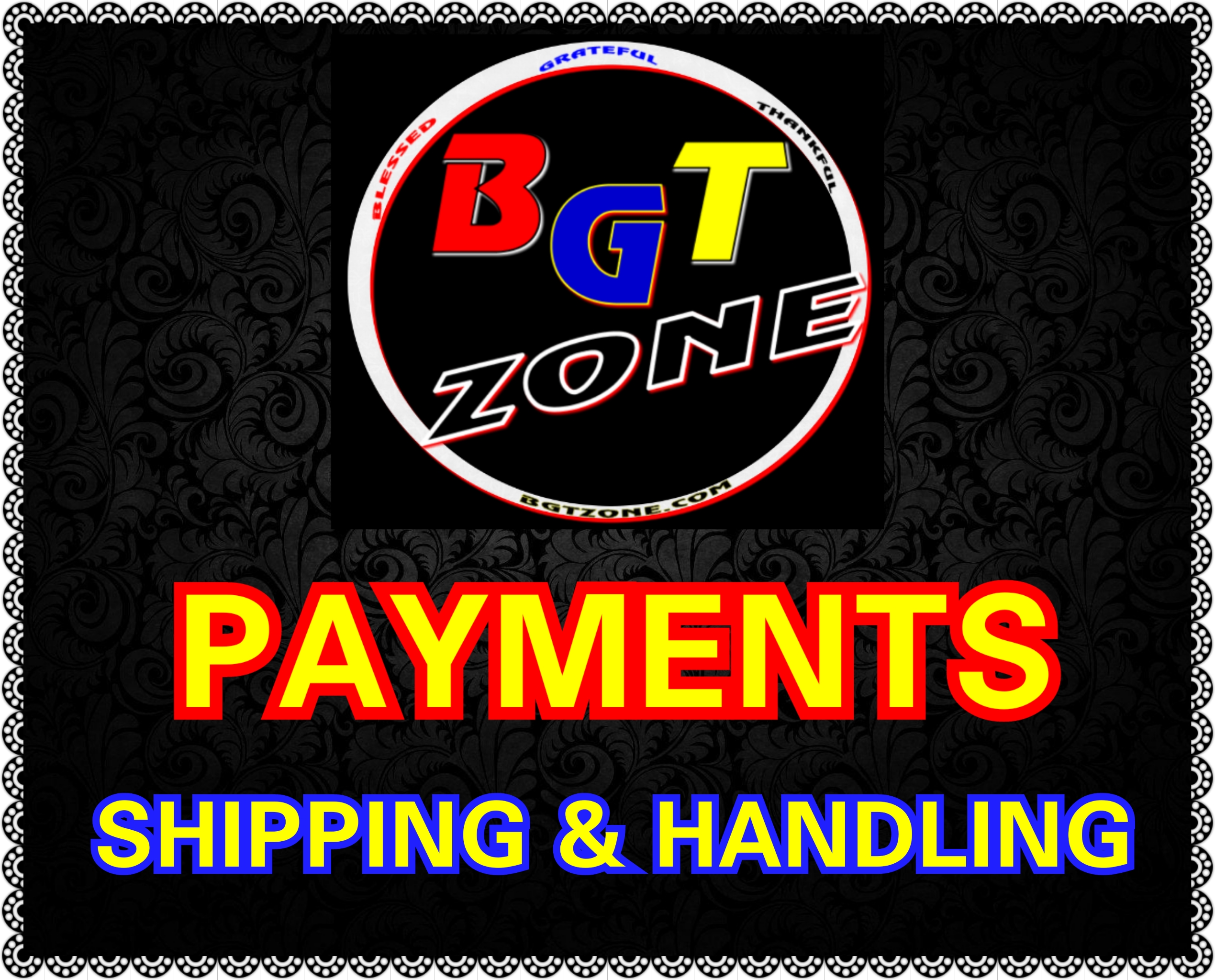 Secure Payments Processed through PayPal, Venmo, or Stripe.
All items are shipped through the USPS First Class Mail and Priority Flat Rate Shipping Packaging. Shipping takes 3-5 days.
If you have any questions about the status of your order, please email us at bgtshop79@gmail.com. We can provide you with a tracking number.
For questions about International Orders, please email us at bgtshop79@gmail.com